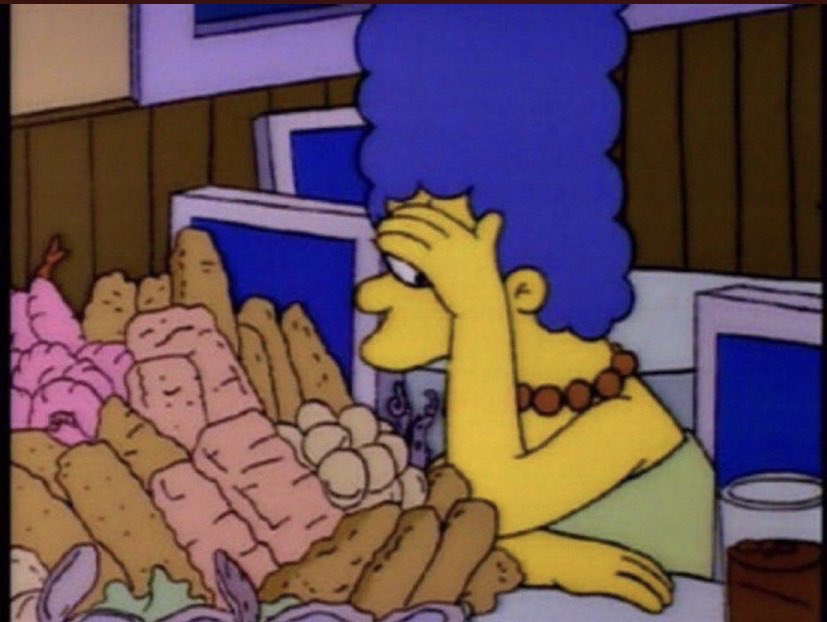 I will bypass the usual platitudes. A girl was not feeling like blogging the past month but today here I am with an incredibly late new blog post. In my defense I did have it drafted that Friday but I got carried away with other things.
October was such a great reading month. I read a total of 24 books. It was A SHOCK, A SUPRISE, A DELIGHT to me too!! We can thank the lovely Novella gods for getting me much closer to my reading goal. I am now at 96 books for the year. I honestly didn't think I would be meeting my reading goal this year but this month has propelled me much closer to my goal which is 100 books for 2020.
October was also a month of new reading discoveries. I am now an expert Audiobook listener, and as of yesterday a big fan of this app Hoopla that allows me to get even more books for FREE. Y'all know I am a sucker for books that cost free dollars. Hoopla is an app that you can connect your library card too and read books on for free. Its a different data base than your libraries. The only "down side" is that if your libraries checkout limit is 5 books than so is your hoopla limit.
I am upset at who ever thought they could keep this app from me.
But forward and onward lets get to this update because its gonna be a long one.
WRAP UP:
(I am not entirely sure which books are missing from this list)
I track my reading through an app called the "Reading List" the pictures I screenshotted came from that app. I didn't want to find the individual pictures because that would take to much time and space on my computer. I have found that it is the best app for simple tracking. Its user friendly and you can create different reading lists. It could use an update when it comes to the way its formatted but my favorite thing about it is how easy it is to add books and move them around.
Onto the books:
| | |
| --- | --- |
| BOOKS | AMOUNT |
| Ebooks | 10 |
| Audiobooks | 12 |
| Physical Books | 2 |
| | |
Favorite books of the Month:
Hench by Natalie Zina Walschots- I don't think you all know how much I love an anti hero. This book was so fun to read and listen too. The entire time I was like this would be a perfect movie or even tv show.
The Murderbot Diaries by Martha Wells (Read the first four in the series)- I listened to the first four novellas on Scribd and enjoyed every minute of it. Its really funny and filled with of fighting and space travel.
Miss Meteor by Tehlor Kay Mejia and Anna-Marie McLemore- I read this for a panel that I was apart of and when I tell you I was blown away I am not lying. Miss Meteor was one of my favorite YA's of the year point period blank.
The Haunting of Tram Car by P.Djeli Clark- I will read anything P.Djeli Clark writes. This book is set in the same world as a Dead Djinn in Cairo and all know is I could read about this world a million times over. He writes such amazing characters.
Sia Martinez and the Moonlit Beginning of Everything by Raquel Vasquez Gilliland- I was not expecting to like this book as much as I did. Its a genre bending book that tackles immigration and racism. There was not one moment that I knew where this book was going.
CURRENT READS:
As always I have multiple books lined up, no matter how many times I say I am going to tone it down, I never do. The e-book selection grows and grows sale after sale. Even though I am sure my impulse e-book purchase control wont lower itself. I have decided that I wont consider it a current read unless I have actively read more than 5 chapters. So as of right now I am only currently reading 4 books.
[ ] That Kind Of Guy by Talia Hibbert
[ ] Heartbeat Braves by Pamela Sanderson
[ ] everyone's a aliebn when ur a aliebn too by jenny sun
[ ] Queen of Swords and Silence by Carrow Brown
MUSIC:
Its astounding that I do not have that many songs or playlists on this list. I think I traded out music for Audiobooks this month. All I have been really listening to are my favorite playlists and oldies. I haven't been in the mood for new music which is weird. Listened to some Salsa, some Funk Brasileiro.
TEA:
I have been drinking my usual tea but I did do a refill and buy from a new to me brand brand Ivy's Tea Co. it is a Black Women owned tea company. Unfortunately they don't have many caffeinated teas but their herbals are on point.
FOOD:
October was a month of first. I got a temporary subscription box to Hello Fresh that was actually pretty good. I was able to cook recipes that I had never tried before.
I made Korean Bulgogi, Spinach and Ricotta Chicken Ravioli, and a couple dishes I cant remember the name of. I would recommend this subscriptions to people who live a lone or couples it was definitely not made with families in mind.